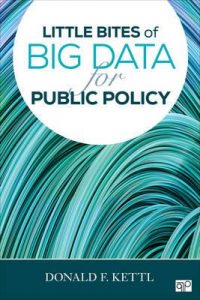 Little Bites of Big Data for Public Policy
By Donald F. Kettl
CQ Press, 2018; Public Policy
Little Bites of Big Data for Public Policy brings to life the quest to make better policy with better evidence. This brief book frames the big puzzles and, through lively stories and clear examples, provides a valuable how-to guide for producing analysis that works–that speaks persuasively to policymakers, in the language they can best hear, on the problems for which they most need answers. Author Donald F. Kettl brings together the cutting-edge streams of data analytics and data visualization to frame the big puzzles and find ways to make the pieces fit together.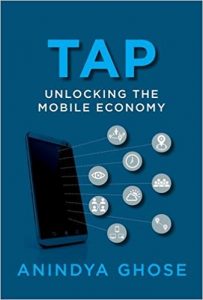 Tap: Unlocking the Mobile Economy
By Anindya Ghose
MIT Press, 2017; Mobile Commerce
Consumers create a data trail by tapping their phones; businesses can tap into this trail to harness the power of the more than three trillion dollar mobile economy. According to Anindya Ghose, a global authority on the mobile economy, this two-way exchange can benefit both customers and businesses. In Tap, Ghose welcomes us to the mobile economy of smartphones, smarter companies, and value-seeking consumers.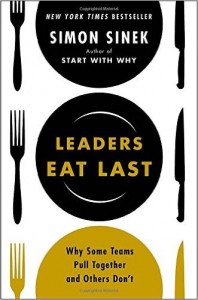 Leaders Eat Last: Why Some Teams Pull Together and Others Don't
By Simon Sinek
Penguin, 2017; Leadership
In his work with organisations around the world, Simon Sinek noticed that some teams trust each other so deeply that they would literally put their lives on the line for each other. Other teams, no matter what incentives are offered, are doomed to infighting, fragmentation and failure. Why? The answer became clear during a conversation with a Marine Corps general. "Officers eat last," he said. Sinek watched as the most junior Marines ate first while the most senior Marines took their place at the back of the line. What's symbolic in the chow hall is deadly serious on the battlefield: Great leaders sacrifice their own comfort–even their own survival–for the good of those in their care. Sinek illustrates his ideas with fascinating true stories that range from the military to big business, from the government to investment banking.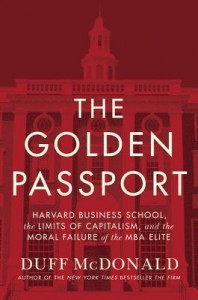 The Golden Passport – Harvard Business School, the Limits of Capitalism,             and the Moral Failure of the MBA Elite 
By Duff McDonald
Harper Collins, 2017; Management
In The Golden Passport, financial journalist Duff McDonald reveals the inner workings of a singular nexus of power, ambition, and influence: Harvard Business School.
In addition to teasing out the essence of this exclusive, if not necessarily "secret" club, McDonald explores two important questions: Has the school failed at reaching the goals it set for itself? And is HBS therefore complicit in the moral                                                         failings of Western capitalism? At a time of pronounced economic disparity and                                                       political unrest, this hard-hitting yet fair portrait offers a much-needed look at                                                        an institution that has a profound influence on the shape of our society and all                                                        our lives.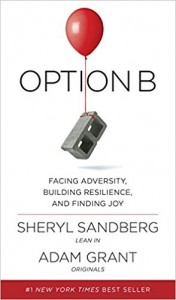 Option B: Facing Adversity, Building Resilience and Finding Joy
By Sheryl Sandberg and Adam Grant
Random House, 2017; Psychology
Everyone experiences some form of Option B. We all deal with loss: jobs lost, loves lost, lives lost. The question is not whether these things will happen but how we face them when they do. Thoughtful, honest, revealing and warm, OPTION B weaves Sandberg's experiences coping with adversity with new findings from Adam Grant and other social scientists.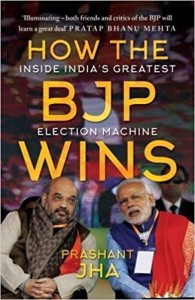 How the BJP Wins: Inside India's Greatest Election Machine 
By Prashant Jha
Juggernaut, 2017; Indian Politics
What is the secret of Modi's mass appeal? Why didn't demonetization harm the BJP in the 2017 UP state elections? How exactly does the RSS help during election time? Does communal incitement actually win votes? How is the party growing in the north-east? And why did Amit Shah's brilliant election maths fail him in Bihar? Talking to BJP insiders, members of the RSS, seasoned observers and voters, and based on extensive reportage from India's biggest states, Prashant Jha answers these and other questions, dissecting the BJP's formidable                                                         election machine with authority and insight.
(Courtesy of the Learning Resource Centre, ISB)