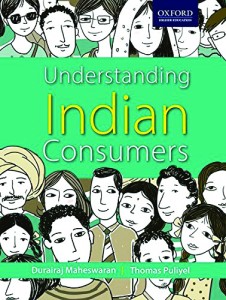 Understanding Indian Consumers
By Durairaj Maheswaran and Thomas Puliyel
Oxford University Press India, 2017; Marketing
Marketing to India's diverse and rapidly changing consumers requires constant refreshment of knowledge and skills. For the keen MBA student specialising in marketing as well as the ardent practitioner, this book blends practical insights with theoretical frameworks. Understanding Indian Consumers is a compilation of 20 articles from some of the best minds in academia and business, whether you are looking for insights and strategies to market to rural consumers, youth or women, or to address the luxury consumer or study the emerging trends in advertising or digital communications.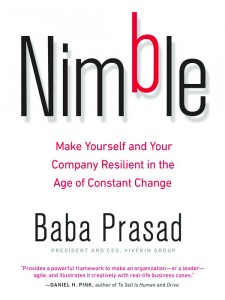 Nimble: Make Yourself and Your Company Resilient in the Age of Constant Change
By Baba Prasad
TarcherPerigee, 2018; Leadership
Today's world is best described by one word: turbulence. Every leader today knows they need to be nimble, agile and resilient–but how? This engaging new book sheds new light on the subject of leadership and offers practical advice on the skills to face the unpredictability, risk, and deep uncertainty that lie ahead. Filled with vivid examples and insights from around the world and throughout history – from the Brazilian rainforest and the "frugal innovation" of 19th century Indian engineers to Ericsson, Lego, Burt's Bees, and Zara- Nimble reveals what sets the most nimble leaders and organisations apart from the competition.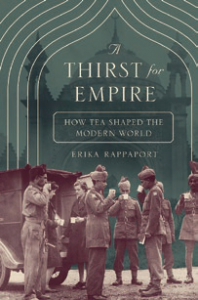 A Thirst for Empire:
How Tea Shaped the Modern World
By Erika Rappaport
Princeton University Press, 2017; History
Tea has been one of the most popular commodities in the world. Over centuries, profits from its growth and sales funded wars and fuelled colonisation, and its cultivation brought about massive changes—in land use, labour systems, market practices, and social hierarchies—the effects of which are with us even today. A Thirst for Empire takes a vast and in depth historical look at how men and women— through the tea industry in Europe, Asia, North America, and Africa—transformed global tastes and habits and in the process created our modern consumer society.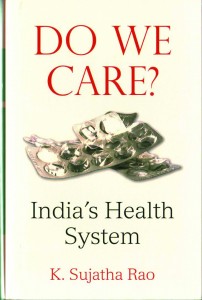 Do We Care? India's Health System
By Sujatha Rao
Oxford University Press, 2017; Public Health
Every year nearly sixty million people in India get pushed below the poverty line due to health expenditures. However, there are a few bright spots: India has eradicated polio and reversed the incidence of HIV/AIDS by an impressive margin. Drawing on her experience as the former union health secretary, K. Sujatha Rao gives us an unsparingly candid insider's view of India's health system. Rao argues that unless good health is prioritised as a national goal, India's growth story will remain largely self-congratulatory.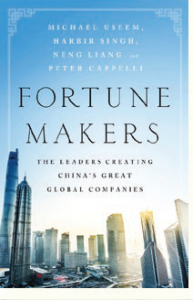 Fortune Makers: The Leaders Creating China's Great Global Companies
By Michael Useem, Harbir Singh, Neng Liang and Peter Cappelli
Public Affairs, 2017; Business and Economics
Fortune Makers brings to light the distinctive practices of business leaders who are the future of the Chinese economy. These leaders oversee not the old state-owned enterprises, but private companies that have had to invent their way forward. Outside of brand names such as Alibaba and Lenovo, little is known, even by the Chinese themselves, about the people present at the creation of these innovative businesses. The book provides sharp insights into their unique styles–a distinctive blend of the entrepreneur, the street fighter, and practices developed by the Communist Party–and their characteristic ways of leading and managing their organisations.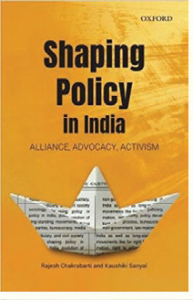 Shaping Policy in India: Alliance, Advocacy and Activism
By Rajesh Chakrabarti and Kaushiki Sanyal
Global Oxford University Press, 2017; Indian Politics
This book explores the interaction of political parties, bureaucracy, media, judiciary, and civil society groups in shaping policy in contemporary India. By researching the evolution of nine significant legislations, Shaping Policy in India interrogates the suitability of existing political theories to explain the policy development process in an emerging economy like India. It covers recent events, such as the agitation for the Jan Lokpal Bill and the Nirbhaya case, that have underlined the role of non-government players in law-making in India, as well as the long-standing movements like right to information, right to education, and food security.
The content reproduced here is strictly for educational and research purposes only.
All rights belong to the publishers and copyright holders.
Contributed by Learning Resource Centre, Indian School of Business.
LRC Director Dr Venkadesan passed away in May 2018. A tribute to his memory here.